Magic Andy was Recently Named

America's Top Comedy Magician
By Facebook
Andy is a regular performer at the world-famous Magic Castle in Hollywood. He has made Magic for David Copperfield in Las Vegas and has performed Magic for the Village People. Andy is proud to be the only Magician in the world who has a Chimera twin, who is 30 years younger than him and lives in Brazil.
Andy is an award-winning public speaker and a Distinguished Toastmaster. Andy is a Scottish Lord. A Castle in Motherwell, Scotland, is named after his family. Andy travels worldwide doing Magic, including Bali, Singapore, Korea, Japan, and Europe.
Andy takes great pride in delivering a superior Magic Show. Andy is like a Broadway show but better. If you have the pleasure of seeing him perform live, you are witnessing history in the making.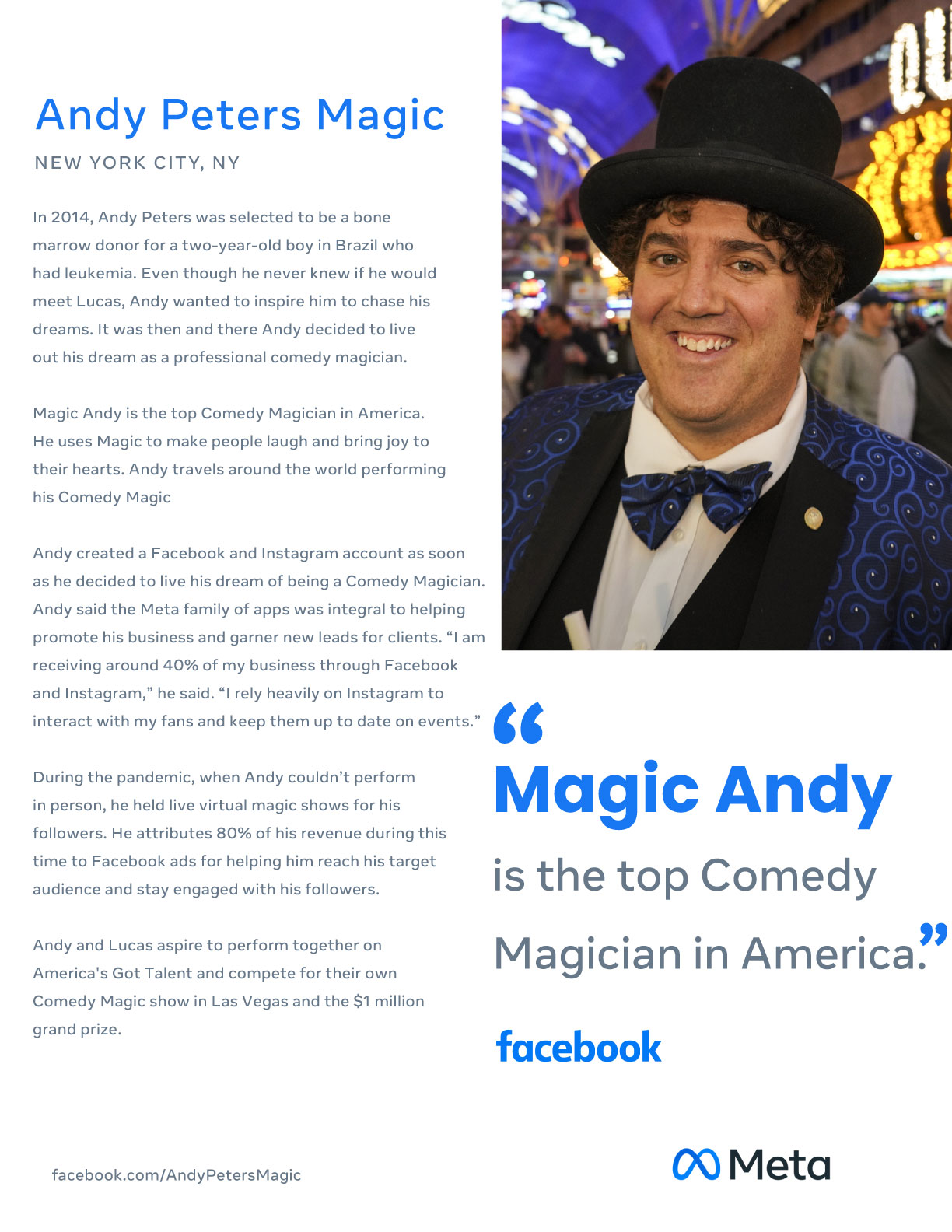 Facebook Hired me to do a Video Ad for Facebook Groups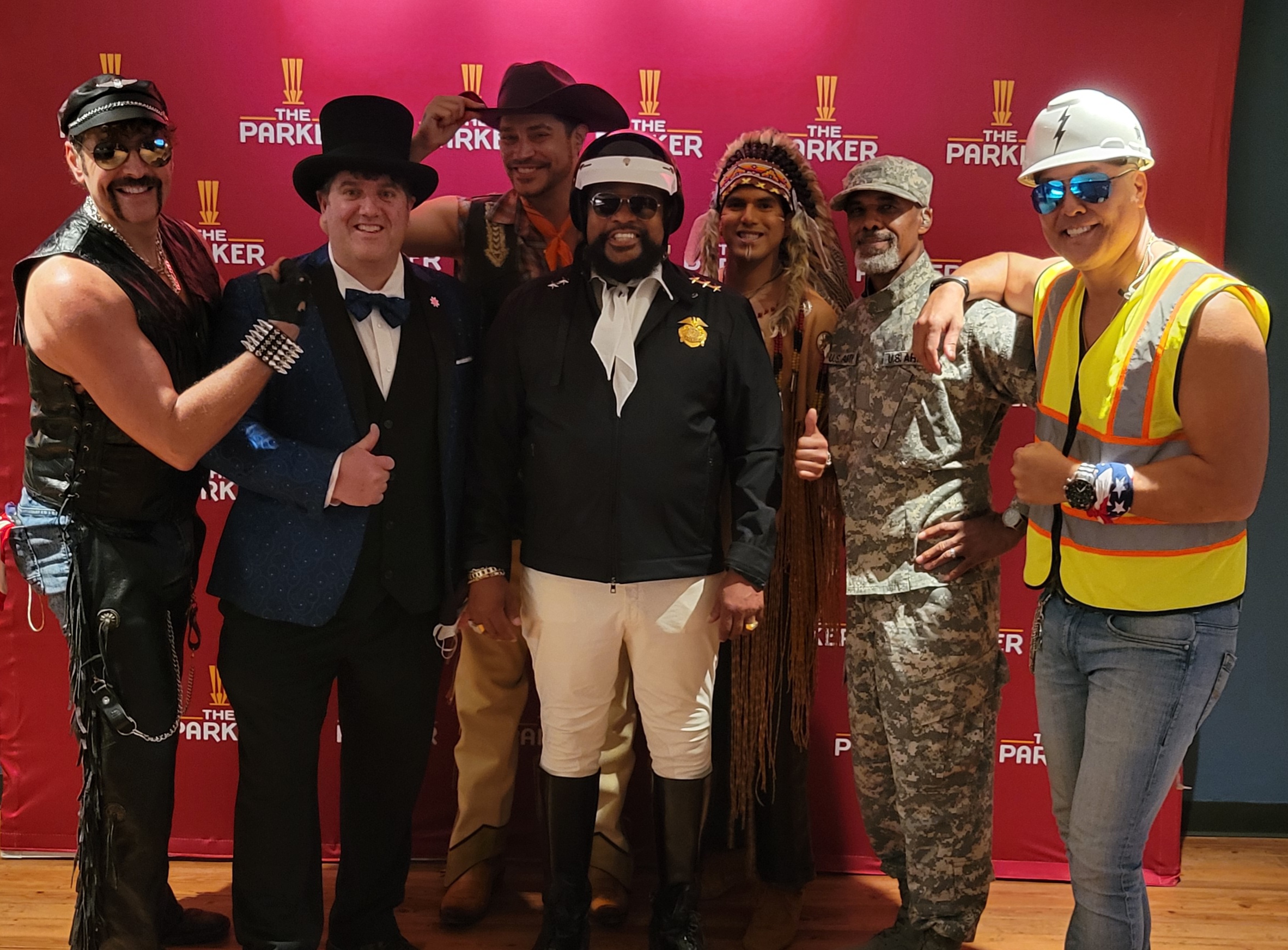 Blue Cross Blue Shield Corporate Comedy Magic Testimonial
Andy is an incredible Magician. I have seen him perform multiple times at the world famous Magic Castle. He always keeps his audiences on the edge of their seats. In addition to his amazing Magic he is also hilariously funny. His dedication to his clients and passion for Magic is unbelievable. I am so lucky to have him as my colleague.
Jamie The Magician
2021-12-02
I have always enjoyed Andy's magic. Andy Is the type of entertainer that you want. No headaches and very professional. His magic is slick, stylish and unforgettable. if you haven't seen Andy perform, you're missing out.
"Amazing" is truly the only word to describe the type of experience Andy brings to you and your family with his virtual magic shows. He recently performed for our school's annual Fall Festival and was such a natural with our students. Andy's charm and humor pale only in comparison to the quality of his work. If you're looking for a new, fun, and interactive experience (especially to share with friends/family), you absolutely MUST book one of Amazing Andy's virtual magic shows!
This guy was great! Super fun and everyone loved him!
Andy is a consummate showman, with an outstanding flourish for detail and a true love for the art of prestidigitation! When you hire Andy, you're bringing on a professional who works with you every step of the way to cultivate the perfect experience for your special occasion. Andy's got great jokes, a terrific rapport with the audience, and some truly unique illusions that will leave EVERYONE guessing. Look no further: this is the magic act you've been looking for!
Adam Gertsacov
2020-10-13
Andy is a good guy, and that shows up in his magic. His tricks are good, but what really impressed me about his show is his persona. As a family performer, Andy really makes everybody at the show feel comfortable and everybody leaves the show with a good feeling. I highly recommend him.
Best Zoom Magician I have ever seen! Andy is an Amazing Zoom Magician. There is a reason why Samsung, Adam Cheyer, the Creator of Siri, and the Great Throwdini work with him. Hire him when you are looking for a Zoom Magic show.
Amazing Entertainer. I've hired Andy 5 times and his Magic is always different and incredible. There is a reason why David Blaine and Penn & Teller consult with him. I'm looking forward to seeing him on March 3rd. He is an amazing talent. He is also a wonderful keynote speaker and motivational speaker.
Coporate hired Andy Peters for the annual holiday party this year. His talent as a magician and all around entertainer made this year's bash one to remember. If only we could keep this guy on retainer!